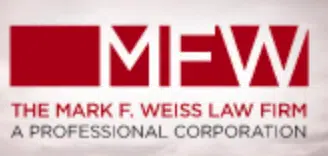 Mark F. Weiss
We increase your profit and manage your risk of loss.
We help you reach clarity as to the situation, and deliver capabilities, confidence, and solutions needed to further your objectives.
Here are a few of the areas in which we work with you to achieve your goals:
Development of strategy for your practice's or business's future.
Advising on healthcare mergers, acquisitions and alternatives.
Exclusive contracting between hospital-based medical groups and hospitals and health systems.
Compliance with, creation of relationships in compliance with, and attack of situations out of compliance with, anti-kickback and self-referral (Stark) laws, both federal and state.
Contracting between physicians/medical groups and facilities, including service line agreements, gain sharing agreements, and other alignment.
Accountable care organizations
Serving as outside general counsel to large medical groups and healthcare business entities.
Advising on physician-hospital joint ventures.
Design and correction of medical group governance structures.
Litigation strategy, both in connection with single-jurisdiction litigation and with multi-jurisdiction litigation, including coordination of strategy in connection with multi-national disputes.
Advising medical groups on employment and independent contractor (subcontractor) issues
Legal counsel in connection with potential overpayments, fraudulent billing, and related issues.
Employment agreements and independent contractor agreements.
Formation and on-going representation of medical groups and representation of highly entrepreneurial physicians and healthcare businesspeople.
Negotiation of customized insurance policies.
Insurance coverage advice and adversarial representation of clients in respect of the acquisition of defense and coverage.
Healthcare finance, including accounts receivable sale/purchasing.
Representation of clients in respect of sale of pharmaceuticals and medical devices.
Matters relating to investment in and formation of surgery centers, imaging facilities and other ambulatory facilities.
Lawyers Associated